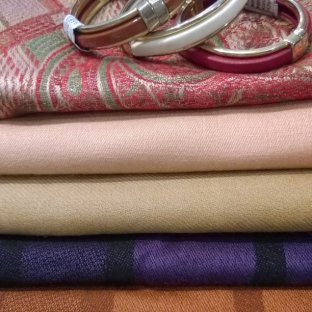 Curated Second Hand and Vintage Fashion
The oldest second hand shop in town, since 1976!
Enjoy a wide selection of vintage and contemporary fashion in warm and inviting athmosphere. Helga-Neiti is a tiny boutique, but full of fun, affordable items: finnish vintage pieces from 50`s to 90`s, finnish designer brands, international fashion, jewellery, accessories,hats, bags and shoes.
Wealso sell Helga Ucycled -collection: Turban beanies, kimono jackets, obi belts… All made from recycled and surplus materials! Unique, hand-made, vintage-inspired, sustainable fashion. Made in Tampere with love!
You are also welcome to bring us your own clothes, shoes and accessories for sale. Helga-Neiti keeps the items for sale for one month, after which you get your share of the price.
Helga is also a hat and corset ateljee, and our seamstress will repair and modify your favourite garments.
If you have a lot of items you want to sell, please contact in advance to be sure we can take new items for sale at the moment. You can reach Helga by e-mail asiakaspalvelu.helganeiti@gmail.com
You can shop in our boutique or thought our instagram page @helganeitisecondhand : if you find anything interesting, just drop us a direct message! We ship worldwide.
Welcome!